List of 15 skimpy bars in and around Perth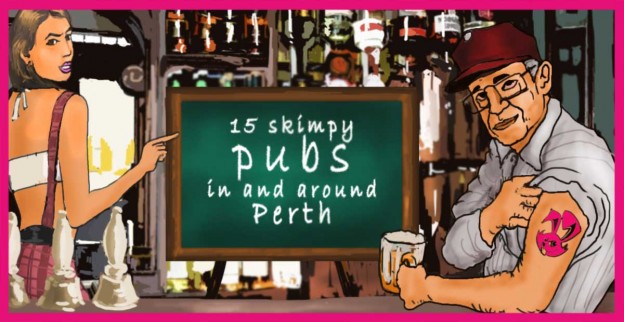 Okay guys so we all know that skimpy bars have become some what of an Aussie legend, once a place where any man and his dogs could go to get a cold beer, a cheap tasty meal and enjoy the bubbly company of a skimpy or two, has now become a place for others to look down on ( yeah talking about you WA government ). these once safe havens for hardworking class men have now become almost nearly instinct. That's why these bunnies knew we had to do some research and created a list of as many skimpy bars Perth that we knew, and that exactly what we did. Enjoy Boys xox
St Andrews
10 Chesterfield Rd, Mirrabooka

Railway Hotel
44 Tydeman Rd North Fremantle,WA

The Narry
2 South West Highway, Armadale.

Bonus: Forget the Skimpy Pubs & Check out some of our Bad Bunnies by clicking here
Byford Country Club
845 South Western Hwy, Byford, 6122

Serpentine Tavern
25 Richardson St, Serpentine.

Fitzys Lakeside
52 Berrigan Drive, South Lake.

Loosefoot Saloon Bar
331 Great Eastern Highway, Wundowiee

Bakers Hill Tavern
Lot 20 Great Eastern Hwy, Bakers Hill

Mundijong Tavern
32 Patterson Street, Mundijong

Priory Hotel
11 St Dominics Rd, Port Denison.

Bonus: Forget the Skimpy Pubs & Check out some of our Bad Bunnies by clicking here
malaga tavern
338 Victoria Rd, Malaga WA 6090

Redcliffe tavern
431 Great Eastern Hwy, Redcliffe WA 6104
ship and dock inn
81 Quill Way, Henderson WA 6166

Carlisle bar and bistro
174 Rutland Ave, Carlisle WA 6101

the charles hotel
509 Charles St, North Perth WA 6006

08 June 2016
0 Comments
admin