The 3 Best Skimpy Pubs In Perth!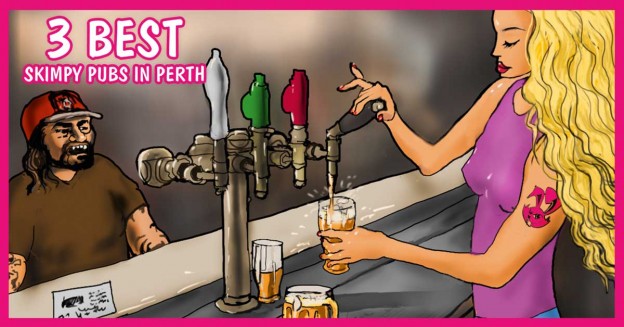 You have been working hard all week, maybe your a Chippy, Plumber, Electrician, Welder, Truck Driver, Brick Cleaner, or you just got back from a long slog as a FIFO worker. You are a Trady, the traditional Aussie bloke, working hard and breaking a sweat for your much deserved paycheck, but hey life is just as much about play as it is about work. That's why the team at Bad Bunny have put together a list of the best  low rent drinking establishments in. We are talking cheap counter lunches, old blokes watching the horses, and Swan Draught on tap. The kind of pub where you leave your money on the bar and the barmaid gets you another beer without you even asking. So get ready fellas your next hang out spot is about to be revealed .
Malaga Tavern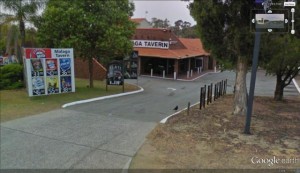 The Malaga Tavern located on 338 Victoria Rd is one of the oldest and most well know Taverns for its beautiful and bubbly Skimpies. With a drive through bottleshop open till midnight, bar with 9 dollar pints, Skimpy's serving you Mon-Wed from 4.30pm,  dances hows every Thursday at 5pm & Fridays from 2pm-7.30pm, the Malaga Tavern is one of the top Skimpy pubs in Perth. Oh wait we also forgot to mention every Friday after 7.30 pm some of Perth's best dancer take part in a event simply known as pool… we will let your imagination figure it out
For more information on the Malaga tavern visit  https://www.facebook.com/malagatavern/ 
 Redcliffe Tavern 
Redcliff tavern located on 431 Great Eastern Hwy, is not the most fancy joint, but hey this isn't the top 5 star restaurants, its the best skimpy pubs and the Redcliff Tavern defiantly takes the cake. It's a pub that mainly FIFO workers going to and from the airport like to hangout at. It has Skimpies starting from 11am and they serve a mean parmigiana which is only $15.50!!! This thing is so huge it normally defeats most men, even the most manly men. With pints of beer for 9 dollars or less the Redcliffe Tavern is defiantly a place for a good meal, better company and overall a bit of fun before you have to venture back up to the red dirt.
For more information on the Redcliffe Tavern visit  https://www.facebook.com/Redcliffe-Tavern-257483470967730/ 
Ship and Dock Inn
located at 81 Quill Way, Henderson The Ship and Dock Inn is surrounded by memorabilia from the local Marine Industry and contains a beer garden which offers great ocean views. However, the BEST VIEWS ARE BEHIND CLOSED DOORS. We start the week off with  Barmaids on Tuesday and Wednesday arvo, things start to warm up on Thursday with a 5 girl dance show from  4.30pm. Friday is even better!! 5 of the best dancers performer some of their amazing moves.  The Ship and Dock Inn is defiantly a bloke's mecca where the only thing you need to wear is a high vis, it also won the Awarded "Best Dance Show Venue" in 2014 & 2015 as well as the winner of the "Skimpy Pub of the Year" in both 2013 and 2015 . The Ship & Dock Inn is clearly rated as one of the best Skimpy pubs in WA.
For more information on The Ship and Dock Inn visit   https://www.facebook.com/shipanddockinn/
Bonus: Forget the Skimpy Pubs & Check out some of our Bad Bunnies by clicking here
31 March 2016
0 Comments
admin