3 Best Sports Bars In Perth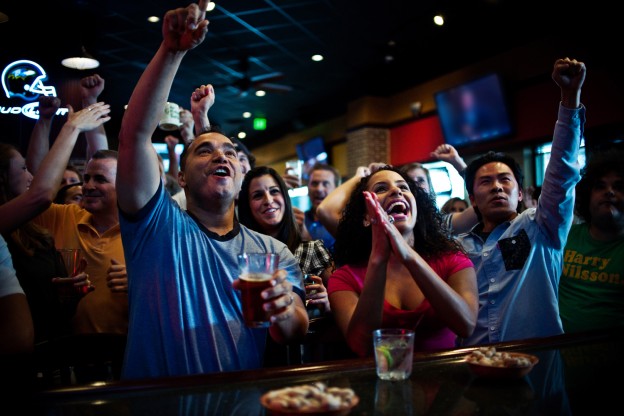 Okay whether you are watching the AFL, NRL, Boxing, Poker, Formula 1 NBA or even the women's wrestling ? there is nothing better then heading down to a good old fashion sports bar. You know, the one where you and all your mates can go in and enjoy the game in comfort, eat great food, drink some beers and banter along with everyone else there watching the big game.  The girls at Bad Bunny know this and that why we have complied a list of the 3 very best sports bars in Perth. So next time the big game is on, or that epic fight between Mayweather and McGregor (please let this happen lord) then you can head down and enjoy in style……just please don't be too harsh on the losing teams supporters though ?
Carbon Bar, Crown Casino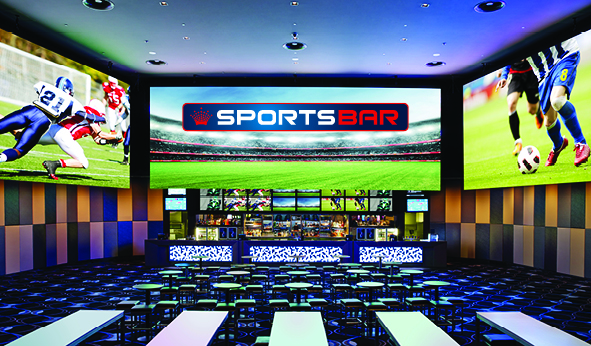 Known to most west Aussies as simply the Cas, the Carbon Bar at Crown Casino is one of the very best places in the whole city to go and watch whatever sporting events are on. Recently crowned  2015's best sporting entertainment venue in Perth, this bar is truly a sporting fans home away from home. Seize all the supercharged match day action with your mates as you enjoy the game on the biggest LED Screen in the Southern Hemisphere! With the main center screen  measuring 13m wide x 4.5m high and two side screen measuring 8m wide x 4.5m high the Carbon Bar at crown casino offers sports fan an unforgettable experience. And for those that want to take this experience up a notch the Carbon Bar offers a sports bar gold pack which gives you access to 12 plush seats, a personal host (not as good as a bad bunny but I guess it will do ?) and the best view in the house, just make sure if you do decide to book this for the next big game you invite some of us bunnies ?
 The Brook Bar & Bistro
If you love  relaxed vibes, sports, great pub meals and a bet or two then the Brook Bar & Bistro is the place for you. This ultra modern, stylish venue is located in Ellenbrook in Perth North, and is perfectly set up to cater to all mad sports  fans. With a huge projector screen inside, a 65" plasma outside and four more plasma screens streaming in the latest local and international sports , you'll have the best sporting experince possible. The Brook Bar & Bistro cover all the big games including, Boxing, cricket, AFL, rugby, English Premier League, A-League, NBA, the ATP tour, cycling, athletics, plus heaps more! This Sports Bar also features a TAB so you can place a few punts on whatever game you are watching (hey gambling always makes things more interesting ?) and top it off with Delicious pub meals running all week, The Brook Bar & Bistro is defiantly one of the top sports bars in Perth.
The Game Sports Bar in Northbridge
Now this place is defiantly the Bunnies favorite sports bar in all off Perth and hey with a name like The Game Sports Bar you would expect so. This venue has only been opened for a few years now but already has left a deep impression on most hardcore sports fans in Perth, with sporting memorabilia plastered all across the venue, the staff dressed like they are about to officiate a game of soccer and a inbuilt basketball ring and court inside, the Game Sports Bar lives up to its name. But wait we haven't even scratched the surface, with 32 big screen TV's (two of the biggest in WA) this bar is simply huge, 2 levels, over 5 bars, pool tables and live broadcasting of every single sporting event. Oh and you can order the famous varsity burgers from next door to come right to your table so you can chow down as you watch the game. See us bunnies told you this place was good ?
01 June 2016
0 Comments
admin