4 Perth Bucks Party Ideas You Can Do At Home
Okay okay its the most important day of your life……….yes that's right your bucks party ?! and the team at Bad Bunny knows exactly what this day means to you ? That's why we are putting together a series off different types of Bucks Parties to ensure all men are satisfied ?  This weeks edition is all about different bucks party game ideas you can do in the comfort of your own home ? forget the late night out on the town, bring the party right to your crib with one of these awesome ideas.  These toys are all available in Perth and can make your bucks party one to never forget.
Sumo Suits 
This is the closet thing you will get to real WWE Smack Down……..Sumo wrestling…..well inflatable summo wrestling!! This is a great idea for any bucks party…especially those who don't mind a bit of ray mystero. There is 1 rule however………and that is the Stag (man of hnour) must sumo wrestle against every one of his boys at least once throughout the night ? ? . This not only gives you a chance to wale on the best man but also to prove once and for all who is truly the Rock amongst you.
You can hit up https://www.perthsumosuithire.com.au/  to handle all your back yard WWE wrestling needs. They will supply the suits, mats and give you a safety rundown……..just please try and not spill to much beer on them ?
Mechanical Bull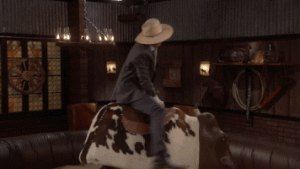 Sadel up cowboy because this is gonna be one hell off a ride……bull ride that is ?…….well mechanical bull ride ? ( you didn't think we would recommend a real bull did you ?? ) This spinning, twisting ride of terror is the perfect item at any bucks party, test your strength and stamina and see out of your mates is truly the client Eastwood of the gang. Use this bucking bull for hours of fun with drinking games……ow of course the main cowboy ( the future groom) should get the first shot at taming this wild mechanical beast………especially when setting are on super fast ?.
Check out https://madcow.net.au/ to hire your mechanical bull today! The team there will deliver, set up and pick up, leaving you with all the fun? ………enjoy
Jelly Wrestling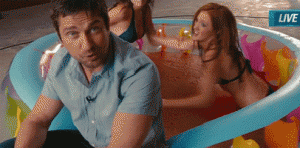 I love airplane jelly……airplane jelly for me…….(sorry for reminiscing )When looking for bucks night ideas you can do at home look no further then jelly wrestling! this crowd favorite is always guaranteed to get you sticky all over ? When organizing the lady entertainment for your stag party you should ask for a performer ( or 4 ?) who will be willing to participate in the jelly wrestling events….(luckily our bad bunnies love jelly ……….. We had a bucks party where two strippers got into the Jelly with the lucky buck and completely smashed him. It was one of the most brilliant things we have every seen here at Bad Bunny ??. So if you keen to get a little messy then Jelly Wrestling is the perfect idea to set up at your home bucks party, all you need is a inflatable pool and a Sh@#t tone of jelly…….have fun.
Bubble Soccer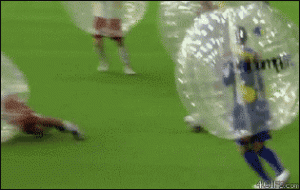 So your one mate fancy himself a bit on a messi ayy….thinks he should be playing for Manchester ( lol….probs couldn't get a kick for the glory ? )  Well bubble soccer is the perfect way to really see what he is about…..also is a ton of fun at your home bucks party. Bubble Soccer is a awesome, action packed game for up to as many players as you want on each side ⚽️. You'll be bumping into each other at speed, and most times the soccer ball get completely ignored as you just try and crash into each other. Don't worry for all your wusses out there playing bubble football is perfectly safe as you are fully incase and protected……..bit like bubble boy ?.
For more info on hiring bubble soccer equipment in Perth visit https://bigfun.com.au/  They will supply you with all the gear and you will be feeling like Ronaldo in no time.
10 May 2016
0 Comments
admin