6 Do's And Don'ts Of Planning A Buck's Night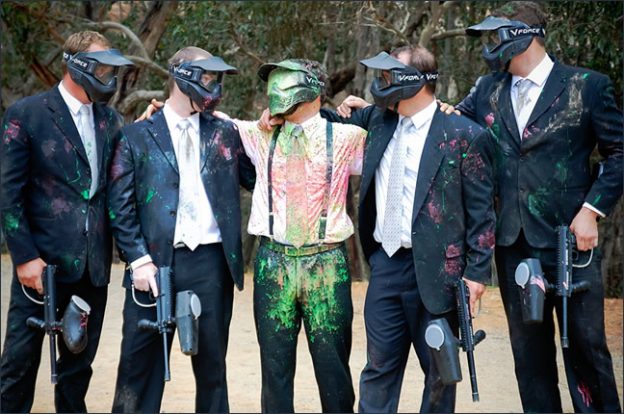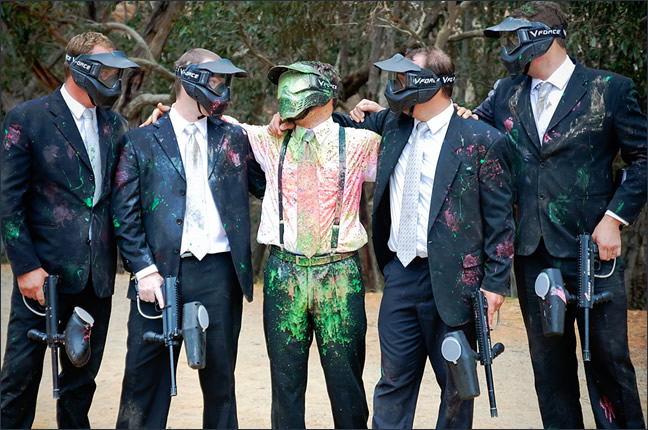 You are planning an amazing buck's party with all the bells and whistles. The groom will battle out his mates in a sumo suit, there will be a mechanical bull with men hanging on for a full ride, beautiful women will jelly wrestle for your personal entertainment and a topless chief will make delicious food for all. No matter the type of buck's party that you plan there is always a set of rules that you will need to follow to make it the best event it possibly can be! That's why we have teamed up with Good Girl Guide's sexual lifestyle and wellness blog to deliver the do's and don'ts that you should follow at a buck's party.
Keep The Entertainment A Secret
The rule that must always be kept is that if there is secret entertainment hired for the groom, you MUST keep it a secret. It doesn't matter how amazing the entertainment you have selected is or how much fun he will have partying with his best mates, you have to keep it a secret. This is a night that the groom and his friends will always remember for the rest of their life. The reaction that the groom will have when he is surprised with all the time and effort that has been spent planning it, will encourage him to have the time of his life!
Talk To Everyone Who Is Attending
Having a friendly chat with everyone who is planning to attend the buck's party is an absolutely necessity! You don't want two guys turning up with two double ended dildos as a surprise gift for the groom for his honeymoon, sure there are many uses for these sex toys but one is probably all he needs! In order to have the best possible event, you should create a group email or Facebook group chat, this way everyone can participate in the conversation and understand what is happening. You can use this to send out reminders to everyone and to send out notices to let people know what needs to be done.
Keep Everything Planned Within A Set Budget
Take the time to understand what a suitable set budget is for everyone who is attending! It will be in everyone's best interest to split the bill equally among the attendees and for everyone to chip in for the groom so he doesn't have to pay for the event himself! You will need to take into account the expenses of the day like how much it will cost to buy novelty products, decorations, costumes, alcohol and adult entertainment.
Make Sure The Groom Is The Centre Of Attention
Making the groom the centre of attention could be a challenge because most people shy away from it! You can buy something that the groom can wear like a novelty item which will bring all eyes to him or an adult costume that keeps the laughs going throughout the night! You can get him to dress up as the masked vigilante Zorro so he can save the day or an air pilot who will be served by a sultry topless air hostess, in this case the sky really is the limit! In the best interest of the groom, the event should also be based around his interests, so find out what he likes and incorporate it into the buck's party!
The Buck's Party Should Be Scheduled At Least A Couple Of Days Before The Wedding
We have seen it at the movies, the buck's party was planned to happen the day before the wedding. Complete chaos ensued and the groom woke up late, his exhausted and completely wasted. He can't find his suit and he is still dressed up as Zorro. The best man is missing with the wedding ring, some of his best friends are running late and to make matters worse he himself is late! When the groom turned up to the wedding, he barely made it through the ceremony and slurred through his vows! Ensure that the groom has his buck's party scheduled a couple of days or even weeks before the wedding so that everyone can have as much fun as possible without any chaos ensuing afterwards! This guarantees that the newly married couple will have a fresh start together.
Remember To Take Amazing Photos
Photos are a tricky subject because what happens at a buck's party must stay at the buck's party! You may find that everyone is so caught up in the adult entertainment that everyone will forget to take photos all together. With this in mind, you can take photos before the event, when everyone is at their very best! If you would like a comparison photo you can take another one afterwards so that you can see the big difference! You can also plan to have designated photographers, choose a couple of friends who will take amazing photos. No matter what happens, if you do plan to take photos of a buck's party, the photos should most likely not be published on social media!
With the use of these tips, I hope this list will help you plan the best buck's party possible!
18 January 2018
0 Comments
admin