Best Sexy Desktop Stripper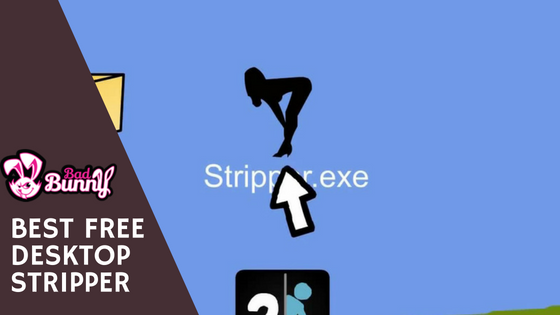 Free Desktop Stripper
Are you looking for the most sexy free desktop stripper ? That's right, virtual strippers on your desktop for free! Sexy girls from all different nations, seductively stripping for you on your desktop. At Bad Bunny, we are no strangers to strippers in the real world. With technology rising at such a fast pace, it would be foolish if the bunnies didn't take the opportunity to take there sexy stripping talents to everyone around the world. and that's why we are super excited to announce that some of the Bad Bunny girls have gone virtual and you can now find them as desktop dancers on the platform istrippers. Yep, no need to go to the strip club or call us to book a private show, you can now download your own free desktop stripper.
Hold up. First thing is to explain exactly what a virtual desktop stripper is. We don't want you to go download any random software before you know what its all about. Firstly all you need to do is download a simple program. There are multiple different platforms out there for this, but after testing dozens the girls at Bad Bunny decide to go with Istrippers. The software lives on your desktop and its from there that you can access different virtual girls and their strip shows. Most of these programs are free to download, but will have a premium upgrade. This allows you to access even more shows and strippers on your desktop, with prices ranging from $5 – $50 dollars. (Believe us when we say this is the best price range on the market.)
As we mentioned before, we tested various desktop stripper platforms and the one we have to recommend is Istrippers. In fact we enjoyed it so much, that some of our bunnies have put their own virtual selves and shows on the platform. That's right – you can get Bunnies and other beautiful strippers on your desktop for free on the Istrippers platform. All you need to do is simply download the program (don't worry its completely free) and then you will have access to a variety of sexy desktop dancers to choose from. You will have hours of fun with the strippers and each girl has dozens of different performances and strip shows – making it the best program for free desktop strippers.
What to expect ?
Bad Bunny knows stripping but when it comes to desktop virtual strippers well we have to give that to Istrippers. They have been in the desktop strippers world since 1998, creating the first desktop stripper game called Virtual girl. Since then, they have built a user base of over 42 million people! Istrippers continues to push the boundaries of desktop strippers and games for over the last 20 years.
The download of the software is extremely easy. Within minutes you will have Bad Bunny strippers on your desktop, all in amazing Full HD quality. This provides you with intimate access with the girls, giving you what feels like a real strip show experience. Once downloaded, you will have an abundance of different desktop strippers to choose from.
To access all the hundreds of options available, here is what to do. Simply right click the girl of your choosing with your mouse and you will then have a large variety of different options. You can then choose between minimising the virtual girl so she is dancing along with others. This prevents it taking up any space on your computer (a few inches high on the desktop) or you can go full screen where the desktop stripper will dance in a scene from some of the world's best clubs.  You can also access more information about each girl, what her hobbies are, things she enjoys and even full nude strip shows. When it comes to desktop stripper games, you won't find any games to compare with iStrippers. They're extremely unique and each girl hosts multiple games that can be easily accessed with just a click of a button!
The girls that we really liked were the desktop strippers in costume. There were a huge variety including nurses, secretaries and teachers! Anther cool feature that we all really liked was the fact that if you didn't interact with these sexy strippers, they'd get impatient, annoyed and try to get your attention. Some of these sassy virtual girls will even point to imaginary watches to let you know you're wasting their time, just like one of our Bad Bunny strippers would.
Conclusion
With thousands of high resolution sexy strippers and easy upgrade systems, iStripper is a free desktop software that is really fun and exciting to use. It's super easy to install on your desktop, even easier to use and works flawlessly every time you activate the program. With addition of XXX collection, it is even better and it is definitely worth checking out. So what are you waiting for – download Istripper and get free strippers on your desktops today!
05 July 2018
0 Comments
admin