Bucks Party Perth Strippers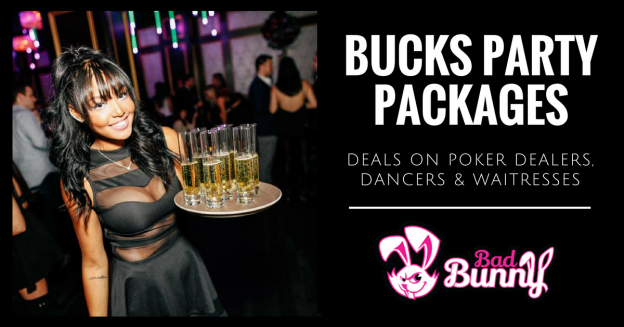 There is no excuse for not planning a great bucks party for your mate who's getting married, especially in Perth. With its sandy beaches and vibrant nightlife, there are countless ideas to get a bucks party going for your best mate. And you can take it further with Bad Bunny bucks party Perth strippers.
Bad Bunny is the top adult entertainer company in many parts of Australia, and that includes bucks party Melbourne. We're your perfect planning buddy to make the bucks party an entertaining night for the groom to be.
Of course, it takes a dose of creativity and some of our best strippers Perth to get that done. Professional and sexy best described our Bunnies, as our strippers love to be called. You can rely on our Bunnies to bring the best out of your bucks party Perth strippers.
What To Expect From Your Bucks Party Perth Strippers 
We don't believe in doing ordinary bucks party. Our planners are loaded with countless wild ideas that will be wickedly entertaining when coupled with our strippers. This goes along the line of dining with our topless waitresses or private X rated show on a boat cruise for your bucks party Perth.
Of course, the sky is the limit when it comes to imagination. We'll be glad to know your wishes and request, even if they seem ridiculous, to make your bucks party a glowing success. It doesn't matter if you prefer mild entertainment or have a specific taste in the extreme. Either way, we're happy to help.
Expect nothing but the best services from us and our strippers. Our Bunnies are highly entertaining and will liven up your party in no time. Be ready for an unforgettable experience in the form of sexy nude waitresses or private strip dance.
Choose The Best Strippers For Your Bucks Party 
If you think choosing a stripper for your bucks party is easy, wait till you've gone through their profiles. With our huge gallery of profiles, you will be spoilt for choices. Redhead or blonde? Petite or curvy? You'll never expect that selecting the best strippers can be such a headache.
Fortunately, help is at hand. If you've given up on making your decision, you can let us know instead of your criteria for a perfect stripper. Do you need a sensual dancer or a sexy girl with a sense of humor?  Regardless, we're sure we have a few who suits your requirements. This definitely saves you loads of unnecessary trouble.
Either way, you and your best mates will be enjoying the bucks party in no time. With our strippers, it will be an event you won't forget anytime soon. With luck, you may even get our gorgeous Bunnies to have a snapshot together.
Why Bad Bunny Is The Perfect Bucks Party Planner
Bad planning ruins any party. And bad strippers at a bucks kills the mood of a bucks party in no time. Bad Bunny has proven reliable in organizing bucks party and boast the best strippers in Perth. In fact, our quality of service is second to none in the adult entertainer services.
You'll save time and the stress of getting the party running smoothly when you get us in to do the dirty job. After all, we're the experts in bucks party everyone in Perth turned to. If you're still hesitating, our promise of a full refund for unhappy customers should convince you.
You can call us now if you're running out of time. Or you can drop us an email. Either way, we'll get back to you with the best bucks party plan and heart-stopping strippers. We assure you that your best mates will be proud of your choice.
18 July 2019
0 Comments
admin