Female Stripper Perth
Sexy XXX Strippers Perth
 Scroll Down to the Bottom to See Some Bad Bunny Profiles
Bad Bunny is your trusted adult agency in Perth city, we are number one for supplying you with R-rated and X-rated shows for your bucks party, poker night or event. At Bad Bunny we have a diversified group of strippers Perth, nude and topless waitresses, DJs and poker dealers, ready to provide sexy adult entertainment at your bucks nights or party across Perth.
Our bunnies are number one in performance as well as professionalism, showing up on time and ready to put on a show you wont forget. In terms of experience and overall entertainment you wont find better xxx performers anywhere in the country.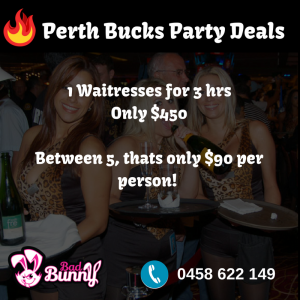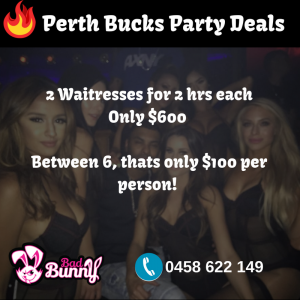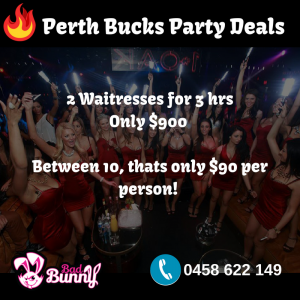 300" height="300" />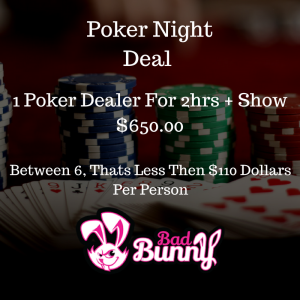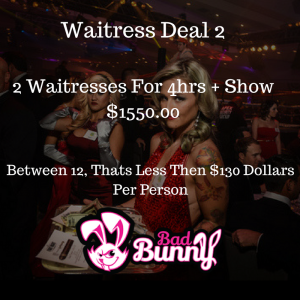 What to Expect
The shows our Bunnies put on at Bad Bunny are on a different level, they are mind blowing! You may play host to a beer party with the boys or a bucks night out in the city, and the perfect way to enjoy this is with the company of some of bad bunnies Perth strippers by your side.  All our bunnies provide there own style and flare to each show, you can expect them to rock up on the time and location you requested, ready to bring a awesome show you wont be forgetting anytime soon. Now remember our bunnies a cute and fluffy but they can bite, so always listen to each performers rules before the show. If you don't you may get bitten and not in the sexy way, so best to always follow the rules and be respectful
How to Pick the Right Bunny
All our bunnies come in different shapes, colours and sizes, if you are after a curvy brunet or maybe a busty blonde, or a fiery red head, then we can help you out to find the perfect bunny for your event. When choosing your bunny view their profiles, it will have information on each bunnies shows, personality, preferences as well as many sexy photos. Some of our bunnies are a little camera shy and not all have their profile on display, If you cant find the right bunny that you are after simply contact us, tell us what your after and we will use our network to find the right performance for you. Remember to read the profiles carefully as each bunny is unique in price and performances
Why Bad Bunny For Perth Strippers?
Many will claim to be the best, but only a select few can lay claim to the title of Perth's best adult agency. At Bad Bunny we provide you with sexy, genuine, professional treatment and entertainment that will leave you asking for more. Bad Bunny Perth strippers reputation speaks for itself and we provide the most amazing Perth strippers.
The process is so easy just call or text 0458 622 149 and in under 24hrs you will have a amazing stripper, topless waitress, poker dealer or dancer for your next bucks night, party or event. Whatever the occasion Bad Bunny is here to serve you, ensuring your night is one you and your guest don't forget. Contact us today and let the bunnies wow you with their shows, flirty nature and amazing bodies.
**Please Note**
None Of The Girls Advertised on Bad Bunny Deal With Any Escort Based Services, So Don't Embarrass Yourself By Asking
Strippers