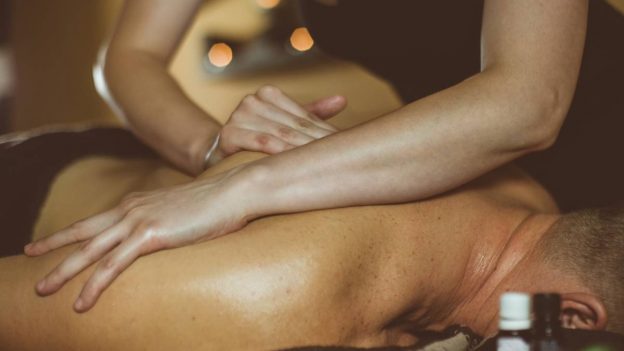 Find The Best Hookers in Mandurah
Please note that Bad Bunny only provides Strippers so please done embarrass yourself and call us asking for these services! The article below is a resource and links out to another site that does offer these kinds of services, thanks.
We have already covered where you can find the best Perth hookers, but this time we are going an hour down south to cover the best place for hookers in Mandurah. In this article, we will be going over some of the best brothels in Mandurah, sexual massage parlours and of course private Mandurah hookers! Included are the type of hookers you will find, their prices and overall the experience of a private escort in Mandurah.
Brothels in Mandurah
Unfortunately there no brothels that we could locate or find within the city of Mandurah, meaning you will have to travel up to Fremantle to find your nearest hooker destination. Fortunately, it's only a 30-minute drive and this brothel are one of the best in Western Australia! We are of course talking about Ada Rose Studios, this establishment has been around for over 30 years and resides in Fremantle south. The brothel is within a historic south Terrance building that has been fully refurbished to keep the feel and vibe extremely modern, despite this new look the customer service is old fashioned with a friendly face to face approach with all its clients. No matter it's your first time or you're a regular the hookers will always make you feel comfortable and relaxed.  When you arrive you will have a large variety of girls to choose from, all are experts in their services and can offer much more, this includes body slides, spas, massages of the sexual kind, the genuine girlfriend treatment and even take you on some very kinky adventures If that's what you want! These girls at Ada Rose Studios also allow you to book and take the girl home for an outcall as long as you live in either Fremantle, Rockingham or Mandurah. You can find all their details about location below.
Address: 205 South Terrace, South Fremantle, WA 6162
Website: https://www.adarose.com.au
Phone: (08) 6323 0135
Massage Parlours Mandurah (happy ending included)
Just like brothels, there are no sexual massage parlours we could find based in Mandurah, however, we did find two that are based about 30 minutes north, with both having great services and prices.
The first is Asian Beauties which host a number of Asian based massage experts! These girls will make you feel relaxed and take away all your stress as they loosen up all your muscles, and when they're finished they will ensure its nothing but a very happy ending!
Located at shop 8, 370 South st, Perth, Western Australia, 6163
The second parlour we found is run by the one and only Goddess Nirvana! This amazingly sexy girl isn't a Hooker but does offer sexual massage services Monday through Friday, ensuring all your working men out there can find some much-needed relaxation to help with the 9 – 5 grind. You can find here details below
Text: 0456 926 482
Private Hookers
If you looking for hookers in Mandurah then you can check out a number of different online sources, the first we would recommend is locaton as this is a platform for private girls to place their ads for FREE. There you will find the different services they have including normal gf sex, porn star experience and or fetish services. Prices will also be included here and are normally in the range of $200 per hour up to $800 per hour depending on the girl, you can also see all the girls photos here which is super important. Be warned some fake profiles do exist on Lacaton but we still think it's the best place to find a hooker in Mandurah. Below we have linked out to the best page to find a hooker here, remember to always check the photos and prices, a lot of the times if its to good to be true then it is!
Website: https://mandurah.locanto.com.au/W4m/20905/
We hope this article helps you men of Mandurah find what you are looking for! Remember if you need to hire a stripper or topless waitress for your bucks party then give Bad Bunny a call and we can help you sort out the right entertainment for your event, remember tho NO escort work from the Bad Bunny girls!
07 July 2017
0 Comments
admin