How To Make XXL Watermelon Jell-O Shots For Your Hens Night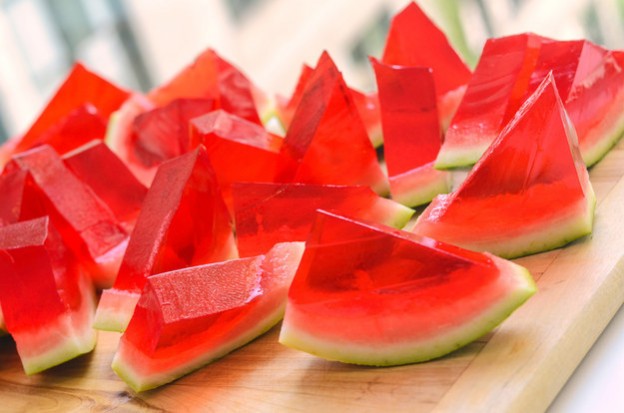 Got a Hens night coming up?? looking for hens night ideas Perth ? well if so you got to celebrate in style, and what better way then with XXL watermelon jello shots for you, your friends and the lucky bride to be ?  These Delicious treats will not only bring a lot of color and a summer feel to your party, but also might get you a little wasted ? ?
Step 1 
Gather all the supplies you will need to create these awesome jello shots. ( 4 ingredients in total )
3 – 4 boxes of red jello
2 – 1 boxes of unflavored gelatin
1 bottle of vodka
1 watermelon
Step 2 
Once you have all the ingredients you will need the following equipment.
Paper towels
2 large bowls (one to mix the Jell-O, one for the watermelon you'll scoop out)
2 small sheet trays or baking dishes (each needs to be big enough to fit a watermelon half)
Liquid measuring cup
Electric kettle (or you can boil water another way)
Cutting board
Kitchen spoon
Whisk
Chef's knife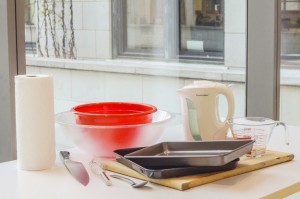 Step 3 
First, cut your watermelon in half, lengthwise ( that will leave you with 2 halves )
Use your knife to slice all the way around the perimeter of the watermelon flesh, about an inch from the rind. Then use your spoon to scoop out the flesh.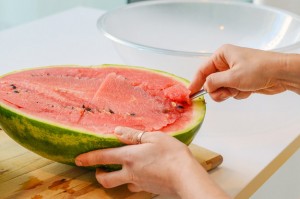 Scrape down the insides so that the surface is relatively smooth and there's about half an inch of red flesh left on the rind. You'll end up with two watermelon "bowls" ready to be filled with delicious, boozy Jell-O.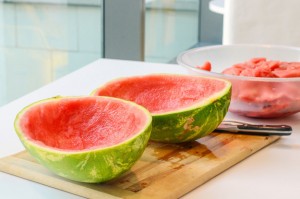 Step 4 
To keep the watermelon bowls from moving around on the trays, you'll have to create a bed with paper towels. Then, put two folded paper towels on opposite sides of each tray. Your watermelon will lie in that gap in the middle.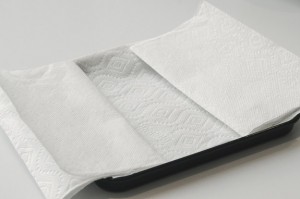 Add all of the Jell-O mix and all of the unflavored gelatin to your mixing bowl. Add 4 cups of boiling water and whisk together for 2 minutes, until all of the gelatin has dissolved. Then add 4 cups of vodka, and whisk just to mix everything together.
Now, divide the Jell-O mixture between the watermelon bowls on the paper towel-lined trays. Refrigerate for 4 hours, until the Jell-O is completely set.
Step 5 
Now its time to slice up your boozy watermelon and serve to all at your hens night :)……..enjoy ladies.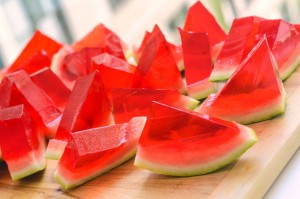 10 May 2016
0 Comments
admin