What Are Perth Stripper Prices?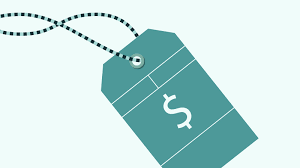 Whether you're booking the entertainment for the bucks night, Christmas party or boat cruise one of the first things you want to know is how much is all of this going to cost? Luckily the girls at Bad Bunny are here to break down how much you can expect to spend when you book a private Perth stripper for your event.
First thing you need to understand is that no girl is the exact same, this means within the Perth industry you will find different girls set different prices! In saying that there is an unspoken industry standard within Western Australia, this is what our prices are based on and we will be discussing. If you do find a price that is marginally greater then the prices listed below then be warned, this entertainer is either very new to the industry or is simply not a professional, always remember fellas, you get what you pay for! Now let's get into the article.
Topless Waitress:  $150 per hr (minimum of 2 hrs must be booked)
The industry standard within Perth is $150 per hour, you must book a minimum of 2 hours so you're looking at a total cost of $300 to have a bad bunny waitress topless for you and the boys for 2 whole hours!
Nude Waitress: $250 per hr (minimum of 2 hrs must be booked)
Just like topless waitressing, nude has a set 2 hours min booking, looking at $250 per hour so $500 total for a completely nude waitress.
G string Strip:  $250 for 10 minutes
Looking to get the groom all red and flustered without breaking the bank or any of the misses rules? Then the G string strip is what you need! very self-explanatory from the title above.
Nude Strip:  $300 for 10 minutes
Take it to another level, for an extra $50 you can get the stripper to take off that G string and go fully nude! $300 for 10 minutes is the industry standard across Perth and surrounding areas.
Hot Cream Show:  $400 for 15 – 20 minutes
The hot cream show is one of the most popular shows for a bucks party! this creamy show gives you and the groom just what you need at the right price. Prepare full loads of laughter and a few dropped jaws all for the price of $400.
Pearl Strip Show:  $450 for 20 minutes
The pearl strip show goes for $450 within Perth, if any girls come to you with prices under $400 then we suggest you run away fast. We would love to share a bit more but this is one of the shows that only your eyes can tell the story.
PVC Show:  $550 for 25 minutes
We get it all the time, "what does PVC stand for?" let's just say for $550 you will be getting 25 minutes of pearls, vibrators & cream
Fruit and Veg Works Show:  $750 for 30 minutes
Your mother always told you to eat your fruit and vegetables if you wanted to grow up big and strong right? Well, then your mother will be super proud if you book this 30 min show. $750 is the industry standard in Perth so any girls offering anything lower than that probably has rotten fruit!
Greek Show:  $900 for 30 – 40 minutes
The greek show includes variations of everything stated above in the fruit and veg show, plus anal toy show.  Only the most experienced and wild performers do this show and its not for the faint of heart!
08 January 2021
0 Comments
admin