For Perths Best Girls Call Bad Bunny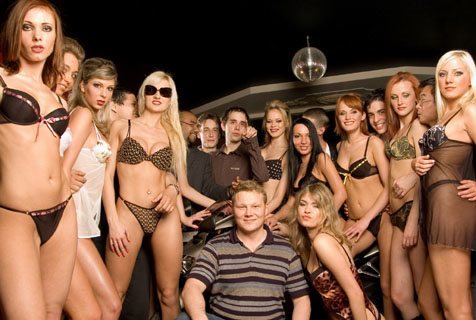 Perth's Best Girls At Bad Bunny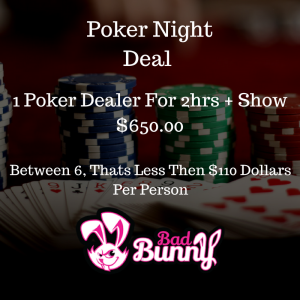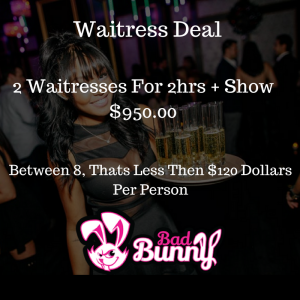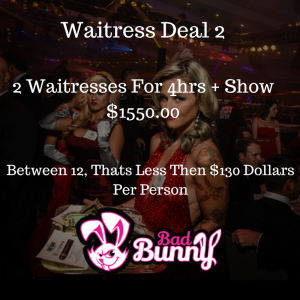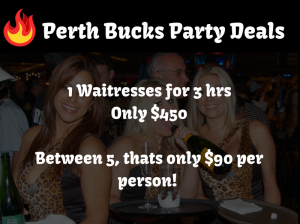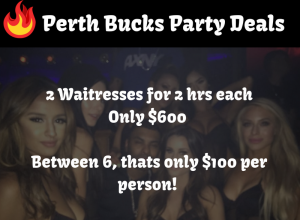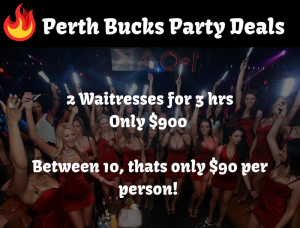 Topless Waitress:  $150 per hr (minimum of 2 hrs must be booked)
Nude Waitress: $250 per hr (minimum of 2 hrs must be booked)
G string Strip:  $250 for 10 minutes
Nude Strip:  $300 for 10 minutes
Hot Cream Show:  $400 for 15 – 20 minutes
Pearl Strip Show:  $450 for 20 minutes
PVC Show:  $550 for 25 minutes
Fruit and Veg Works Show:  $700 for 30 minutes
Greek Show:  $900 for 30 – 40 minutes
** Bonus 2018 Special **
2 hrs topless waitress + Hot Cream Show For Only $700 
Perths best girls are this what you are looking for? when it comes to adult entertainment look no further than Bad Bunny. With over 5 years experience, Bad Bunny has been supplying the best sexiest xxx Perth strippers, topless waitress, poker dealers and Golf caddies across Perth and surrounding regional areas. So whatever the event is that is coming up, a stag, Christmas party, office party, private event, birthday or divorce party ( haha yep ) then call Bad Bunny on 0458 622 149 and we will help sort out all your adult entertainment needs we even have Mandurah strippers.
Bad Bunny Has Perths Best Girls
With dozens of Perth based agency claiming to be the best only one stands out from the crowd and that is Bad Bunny, with a large network of only the most professional, reliable, entertaining strippers. No matter what your event is, Bucks night, poker night, boat party or BBQ the girls at Bad Bunny are always ready to excite and wow with their amazing bodies and even sharper personalities.
Bad Bunny offers the widest range of shows across Western Australia, for $350 why not book a sexy xxx hot cream strip, or for an $800 why not get the full XXX fruit and veg show that will have you and your guest in disbelief at what these Bunnies can do. We are so confident here a Bad Bunny that if our clients are anything less then 110% happy with the service they get a full refund.
If you would like to book one of our Bad Bunnies all you need to do is call 0458 622 149, give us as many details about the event (how many people will be attending? mix crowd?) the address, start time and what bunny you would like to hire.  We have the largest network of Perth's best girls when it comes to strippers, topless waitress and performers.
So call us today and book your Bad Bunny stripper! we have bunnies that come in all different shapes and sizes, maybe a blonde bombshell? a busty brunette or maybe a fiery redhead to really heat up the party. No matter your preference our large network allowed Bad Bunny to always deliver the right entertainer. When you decide to go ahead and book a bunny remember to always follow the rules if our bunnies start to feel threatened don't be fooled by their cute looks these bunnies are known to bite.
When do you need to organise a bucks night you want to ensure you have Perths best girls for your entertainment right? This is where Bad Bunny comes in, simply call us to get the best packages and entertainment for the big day, and we don't mean the wedding? We can organise waitresses, strippers, DJs, poker dealers and much more. So if your looking for the best that Perth has to offer when it comes to adult entertainment call Bad Bunny, you will be happy you did.
Our prices are industry standard, anyone who quotes under this is at a quality level that Bad Bunny doesn't deal with, so when you are organising your mates bucks night, party or event make sure you go with quality performers, only go with Perth's best girls at Bad Bunny!
13 November 2017
0 Comments
admin