The 4 Different Kinds Of Performers You'll Find At A Strip Club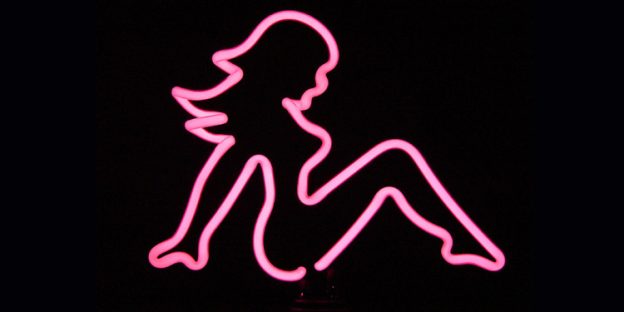 For this personal story, we have teamed up with Adultsmart's sex toy shop and blog to deliver a curious look into the 4 different kinds of performers you'll find at a strip club, enjoy.
It had been a while since I had ventured to a strip club being a happily married man for the past 15 years.  Even when I was single it really wasn't my scene and I could never understand why my mates used to wait on edge until Thursday or Friday night to check out the strippers.  I guess personally seeing the same woman strip 3 or 4 times a night becomes a bit mundane and there are very few clubs out there that rotate their talent regularly.
So it was with some trepidation that I was being dragged along to my nephew's bucks night and the main attraction where most time had been allocated was at a famous strip club in Sydney. I figured if I was going I may as well do something constructive and do a 'going over' of the strippers and the patrons to see if I could somehow work out what their personalities were like and see if I could categorize them.
So at 9.30pm we entered the strip club and were promptly led to our private area that had clear views of the main stage. We also had our own small stage with a pole which I assumed would be for any private dancers our group or any other guys on a bucks night  would want to be entertained by.
The Mom
Being early in the night the club was not seated to capacity and the first adult entertainer that came on was named Dusty. She was in no way dusty. Dusty had a perfect body and booty with long legs and equally long dark hair.  Sometimes I am not sure if the hair is natural or a wig as it just falls perfectly on her face.  Dusty was by my guess in her early thirties with an athletic physique.  I noticed that she was wearing a garter belt that was higher than her panties so I assumed she was a mom and this was used to hide any imperfections from carrying child. Personally I love stretch marks on a woman – it makes them real but I can understand how in the stripping environment it could be a negative.
Dusty smiled authentically to all the patrons and her dance was exquisite without being over the top.  By the end of her third song she had bared all (without removing the garter belt) and left the stage.  I believe that this woman is stripping at the club as she is a mum who needs the extra income to support her child/ren.
The Freak
Next the music ramped up and was bellowing out some hardcore rock n' roll as Sheilla came out.  Now this girl was a live-wire, her skin was ebony and her mammoth boobs must have been cosmetically augmented. This girl was dancing to a different tune.  She hardly acknowledged the patrons but if her energy could be measured it was like a nuclear bomb going off.  The guys at the front loved her and she was not shy to part her legs for the whole venue to see when it came to that third song.  This girl was a freak and I would be afraid to be in the same room as her – but she was damn hot and was obviously stripping for her own pleasure!!!
The Dancer
You could see that Bambi (by this time I had realized they were stage names) knew what she was doing.  She had probably been professionally trained as her moves were sharp and perfectly executed.  Climbing the pole was effortless and the positions she got in were awesome.  Being petite and standing no more than 5 feet with short blonde hair and the most amazing blue eyes, in my youth I loved this look.  Her smile was welcoming and by the end of the third song everyone was hollering for her.  The money that was being put in her garter or thrown on the stage was amazing.  Bambi had her shit together.  This girl was a professional dancer.
The Student
Next came Elaine, she could have been no more than 21 years of age with an obviously young body.  Her baby face showed that she had not lived life to the fullest and the innocence in her deep brown eyes was a marvel to view.  She was taller than the other dancers but a little clumsier with her moves which only went to increase the interest in her.  When it came to the third song she had all her gear off but you could see that she was not comfortable in revealing it all.  If I had to guess I would say that this girl was a Uni student who was stripping to pay for her education.
Around the room I saw many other women, all beautiful, walking around talking to the patrons some dressed in evening gown dresses and some dressed in skimpy outfits. Some of the men went off with selected girls to other rooms that I guess would be for private dances or lap dances.  This night had ended up being much more enjoyable than I could have ever imagined and I could not wait for the next performer to go onstage so I could try and guess what they did.
20 December 2017
0 Comments
admin