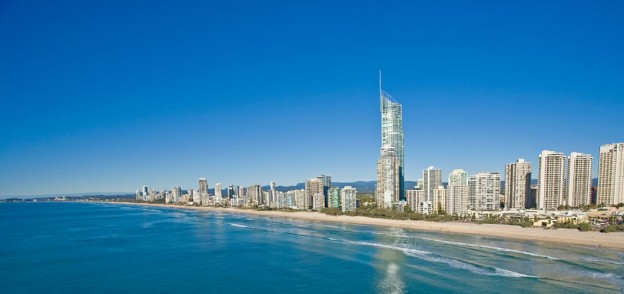 The Bad Bunny girls have expanded from Perth and are now available for bookings within Broadbeach, QLD, just call 0458 622 149 for profiles of available girls to be sent through.
When you are searching for  sexy, seductive Strippers Boradbeach look no further then Bad Bunny to provide you with the most sexy strippers, topless waitresses and nude waitresses within the Broadbeach area. With a team of sexy bunnies who have recently arrived on the Gold Coast, they are here to put on a sexy xxx show that you guys will not be forgetting anytime soon! Our group of gorgeous,  bunny strippers are there to please and will make sure you have an amazing and unforgettable night.
Whether its yours or your mates birthday party, a boys night out or a bucks party night, the sexy bad bunnies will be ready to put on a XXX show, maybe a special cow girls show, cream show, or some topless and nude waitressing. All our female strippers are unique, with their own sexy personality,   guaranteed to give you a night you wont forget.
What to expect
When you call and book one of our sexy Bad bunnies, there is only one thing that you can expect, and that is a high level of professionalism and a whole lot of sexy. This means our girls show up on time and are ready to perform their shows and give you guys the night you deserve. These unforgettable nights with the hottest strippers Broadbeach and will have you boys smiling all night☺️
Our waitresses and strippers all have their own style, personality and show.  You can be sure that all our bunnies will go out of their way to make sure you have a great and sexy time. Maybe for yourbucks night you have been a bad boy and need one of our police woment to come down and cuff you (be careful you might get beaten by the crooked cops) and arrest you. No matter the request just let our team know and we will ensure that we deliver.
How to pick the right Bad bunny
At Bad Bunny we have the largest and most sexy range of female strippers and waitress in Broadbeach! All our bunnies are sexy, pros and unique in their own way, each having a different skill sets meaning each bunny will fit different occasions. If you and your mates are after some laughts and great entertainment then the Bad Bunny girls are who you need to call,  just view the profiles on our website to see sexy photos of all our female strippers, and to get to  know their special talents. Now some of our bunnies are a little camera shy so just call 0458 622 149 and book your bunny today.
For adult entertainment, call Bad Bunny !
Our sexy topless, nude bunnies are waiting to give you and your mates the most amazing and fun night. For your next nucks party, birthday part or event, pick up the phone and give Bad Bunny a call on 0458 622 149. We have the largest range of different of strippers across Australia, including Perth and the Gold Coast, so call us today to book a stripper, topless/nude waitress, DJ, golf caddy or lingerie waitress.
https://weddingpages.com.au
12 October 2017
0 Comments
admin