The 3 Best Paintball Venues In Perth
Okay so you have a birthday, bucks party or maybe you just want to do something with your mates……well there is nothing more fun then shooting tiny balls off paint at each other that leave you bruised and battered   Paint ball has to be guys go to activity when it comes to any sort of event, and hey us bunnies cant blame you. Sitting in-front of the TV playing call of duty can only go on for so long, you are a man and need the experience of war, but instead of getting showered with bullets you just get a little paint on you  still hurts like a bitch tho   ). That's why the girls at Bad Bunny have complied a list of the 3 best paintball venues and operators in Perth so you know where to go next time you want to get your black hawk on
Delta Force Paintball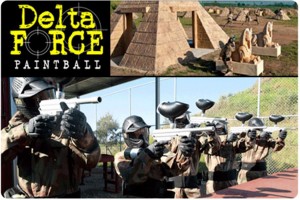 Delta Force Paintball Perth located on Bore Rd, Muchea is one of the top operators to satisfy all your paintball needs. With 5 uniquely designed venues to choose from, the fun will never end as you unload round after round on the birthday boy or future groom. These 5 different gladiator like fortress are The Wall, Wild Wild West, The Fort, Speed Ball, and the bunnies personal favorite Tomb Raider . In the Tomb Raider you are sent on a mission to retrieve the rare treasure from the heart of the pyramid, but beware its heavily guarded . With 15 dollar all day passes per person Delta Force Paintball is defiantly a perfect place to wage war on your mates and any other unlucky souls who happen to be there .
Big Game Paintball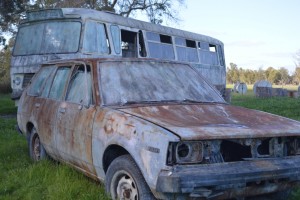 Big game paint ball does exactly that, talk a big game…….and luckily for them they deliver. Unlike a lot of paintball venues Big games is well BIG……..and we are talking about the venue size of course . Located 30 minutes from the city in Baldivis on 414 Hopelands Road Big Game Paint Ball venue is the biggest venue in WA, filled with achers of bush & scrub as well as old rusted cars and trucks, this venue is defiantly for those looking for a huge all out war. Perfect venue for a large birthday, bucks or event, this venue along with the deals off 300 paint balls for 35 dollars make it not only one of the biggest but also the cheapest. So yes Big Game talks a big game and normally these bunnies don't buy into guy talk  ……….but hey this lot defiantly walk the walk, so next time your small army of mates want to celebrate something Big Game Paint Ball are the ones too call.
Wasp Paintball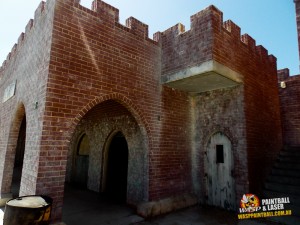 You want to know why they call it wasp……because when you get hit it stings…….and trust us you will get hit . Wasp Paintball located at 414 Karoborup Road North, Carabooda is definitely the bunnies number 1 place for paintball and its because of there arena…….the abandon theme park  ! Once known as the family theme Dizzy Lamb Park the team at Wasp Paintball have breathed new life into the venue making it the most extraordinary REAL LIFE gaming Paintball field in Perth. This awesome venue full of old castles, rides and towers is one of the biggest paintball venues in WA. Oh and if that doesn't quite do it for you Wasp Paintball also has a warfare field and a urban battlefield, leaving the groom to be or birthday boy with no where to hide . All of this as well great packages (including the BBQ lunch) leaves Wasp Paintball as the bunnies number one paintball venue for your next bucks party, birthday or event.
20 May 2016
0 Comments
admin