Watching The Derby This Weekend?……Here Are 5 Ways To Do It Right!
It's that time of the year, can you smell it?  It's footy season and the pride of Western Australia is taking the field. NO I am not talking about the Freo dockers, but the mighty West Coast Eagles. We know you will be watching the first derby of 2016 and that's why the team at Bad Bunny have come up with 5 things you must have if you are a serious Eagles supporter.
1. BBQ
 The first Eagle's vs Freo game of 2016 wouldn't feel quite right if there wasn't a bbq to light up now would it? It's time to dig deep into the freezer and pull out that meat pack you won at the local footy club raffle last season. Make sure it's all there, you need steak, sausages, lamb and in honor of the mighty blue and gold (and Chris Judd) some chicken wings! Oh and maybe a little salad for the ladies too.
Bonus:
Until April 10th we are offering a 10 percent discount on all Topless Waitress services, Just click
here
2. Flat screen TV ( who ever has the biggest )
Okay who has the biggest TV? We all know how much men like to brag about how big there stuff is so whoever has the largest TV that's where the party is at. You can't watch Kennedy stutter on just any old TV, it has to be top of the range, I am talking about that real HD where it actually feels like you are there. So tell the misses that those repeats of Farmer Wants A Wife will have to wait, its footy season!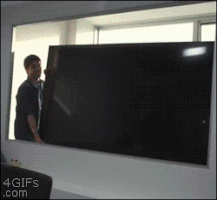 3. Merchandise and lots of it
Merch…Merch…Merch….we are talking about hats, scarfs, jumpers, t shirts, beanies, visors, sweatbands, stubby holders, socks, the starter pack for any dedicated Eagles fan. If you don't have anything to wear head down to Bunnings and buy some blue and yellow paint. Yes you may feel a little light headed from the fumes but this isn't the time to be a wuss, throw on that war paint and get ready. Oh and yes we get its Perth and it's still like 30 degrees but we don't care, get out all your eagles gear, anything that is blue and gold and wear it proudly.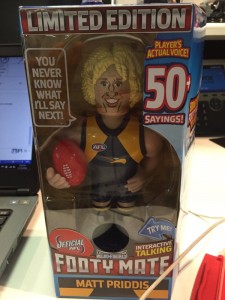 4. Half time kick to kick
The annul half time kick to kick, a tradition held onto by many, a time to show the world you would of been playing for the mighty Eagles if you never did your knee back in under 14s. Despite the eye rolling from your mates as you tell them of your 10 goal haul back in the day, you are never discourage to show them what's up. Have at least one person looking out for cars, please don't hit the old ladies roses across the road again, and yes we get it you should be playing for the Eagles but don't forget you're old and those knees don't work like they used to. So please don't try and go for a SAMPIEEEE type hanger on your mate. 5. Topless waitress
So you have got the barbie going, all your eagles fan merchandise ready, the big TV so real it feels like you're on the interchange bench and now there is only one thing missing. Yep you guessed it… a beautiful topless waitresses to serve you all that beer and meat. Of course they will join in with the abusive remakes towards the umpires and Fremantle players, these bunnies love footy too!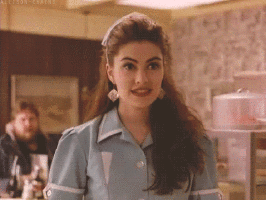 Bonus:
Until April 10th we are offering a 10 percent discount on all Topless Waitress services, Just click
here
05 April 2016
0 Comments
admin