Why Bad Bunny Has the Best Toppies In Perth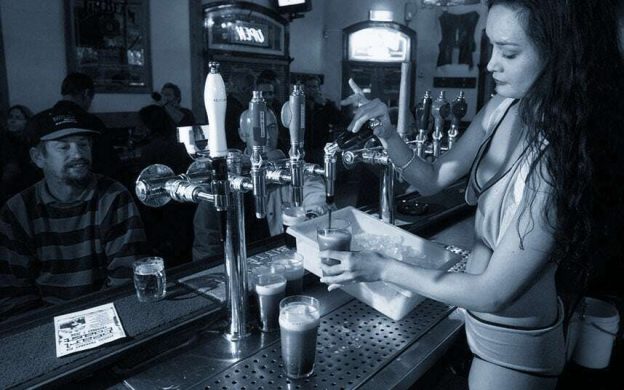 When it comes to ultimate satisfaction, Bad Bunny is the way to go. You can enjoy your bachelor's party or a significant event in your life. They have the huge and best collection of toppies that will bring you the entertainment that you are looking for. With them, you can find the most desirable girls that will spice up your evening.
We will discuss why Bad Bunny is your best choice when it comes to adult entertainment. You'll surely never want to miss them on your next memorable event. Just be sure that you ready yourself because the bunnies will do extensive things to seduce you.
Why Bad Bunny is the Best?
For Perth toppies, there is no doubt that Bad Bunny is for you. In this part of the article, we will discuss why many guys favor Bad Bunny when it comes to spicing up the important events on their lives.
Aside from having sexy bodies and beautiful faces, what can you expect from Bad Bunny?
Their site is very well optimized to provide you with complete info to help you get the toppies that you wanted to have. They have the best set of packages in the industry that will help you choose your ultimate desire.
The girls in Bad Bunny can cater multiple kinds of events such as buck parties, hen nights, private celebrations, b-day parties, etc. They are trained to provide superb satisfaction to the customers meaning they are built to entertain.
The waitresses come in different variations. They can be blonde, brunette, or Asian and the choice are yours. You just have to balance your wants and budget to find the right fit for you.
So if you have the budget and would want to create long-lasting memories then don't think twice, there is always a bad bunny waiting for you!
How to Hire a Bad Bunny?
Hiring a bad bunny for your next event is just easy. You just have to go to their website and contact them there. Their company representative is happy to assist you with all your inquiries regarding their services.
They also cater clients outside Perth but there is a charge of $100 for every hour travelled. So it is advisable to keep the venue within Perth which is the most recommended location.
There is a lock-in fee if you want to ensure that you'll get your reservations. It is advisable to book ahead of time so that you'll get the schedule that you desire.
Conclusion
With regard to the ultimate adult entertainment that you are longing for, you'll never go wrong with Bad Bunny. In our opinion, they have the best set of packages and competitive rates that will surely not break the bank.  So take action now and make the most awaited event of your life truly promising with a topless waitress waiting to serve you. At the end of the day, you and your friends will go home with a smile on your faces.
20 July 2020
0 Comments
admin